Get Your Sales On (How to Sell Your Shit!)
Every esthetician knows the value of retailing quality products. And if you don't know, we are here to tell you!

Good products with clear home care directions secure upkeep, upkeep secures satisfied clients, satisfied clients are clients who trust their esthetician, and trusting clients are loyal customers! In short, retailing ensures that when your clients leave your treatment room, they will continue to be happy with their flawless results and they will return. 

Adding retail to your business practice is the number one way to give yourself a raise without adding any extra time to your schedule. We will do a little math on this in a future blog so you can see the numbers behind what a game changer this can be - but in the meantime follow the basic logic here! Not only does it help to create an added income stream for solo estheticians, it can give a great boost to team based salons and spas. If you are a business owner with a team, a great retail program can help boost your employees' income and increase employee retention.

Client satisfaction, increased income, and employee retention? Retailing is a no brainer! But how many of us learned how to be sales people in school? Chances are slim! Retailing can be overwhelming - but it doesn't have to be!
We're putting on our fairy godmother uniform to give you 6 easy tips to retail your shit!
1) Meet Your Clients Where They Are
Ask questions before recommending products. When you get to know your clients, their routines, their needs, and their budget, you are more likely to recommend the right product. Secure a believer and become someone that they trust!
Retailing is much more than the first sale. You want a return buyer. So make sure you are always making each purchase the best for them!
2) Be a Product Evangelist
As estheticians, we don't want to feel "pushy" or like we are being salespeople. But if you sell products you use and truly believe in, you never have to "sell" your clients anything. It becomes all about providing your clients with the information that they need and allowing them to make an informed decision. If clients understand why they

need

a product and how it will benefit them, most often they make the decision themselves!

Don't fake the funk. Clients can feel when they are being sold a product just to make a sale. Sell products that you stand behind and have no issue talking about with your clients.

Go to our blog to learn how to become a Zandi Land Product Evangelist 
3) Keep It Simple Sis!
Have you ever perused the product shelves of a salon prior to your appointment and become immediately turned off? Chances are they either carry too many products (hello, decision paralysis!) or the shelves are unorganized (ugh, where do we start?) or maybe even a deathly combination of both! Keep your shelves stocked, make sure to offer your client's options, and make sure your shelves are never intimidating and dusty! Our rule of thumb: stick to a few different professional lines that you love and offer the aftercare that matches your services.

Use social media to inform when you have new products, restocks, sales, or are getting rid of inventory. Looking for inspo? We reshare amazing ideas from our Zandi Land Pro Community daily. Follow us on IG to never miss out!


4) Don't Wait to Talk About Products!
As soon as the service starts, is when you start educating your clients. Notice how we said educating and not selling? We believe in educating our clients about their skin, what can work, and what products we'd love them to use.
If it makes sense, use the products during service so that they can smell, feel, and see the results! If you are a waxer, try our Deck Polish after every waxing service to help calm the skin, kill bacteria, and close pores to keep future bacteria out.
5) Don't Close Someone's Wallet for Them.
Lots of service providers sell themselves short, often thinking "Well this client is already spending so much money with me. I don't want to make it more expensive by recommending a product". Don't underestimate what an important part of your service home care is. It gives your services more value, not less.
Your client IS going to purchase home care products. If they aren't getting the right products from you, then they are buying the wrong products somewhere else.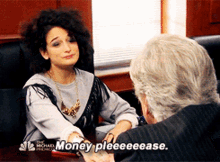 6) Offer Samples
Samples are the best way to get retail resistant clients hooked on the products that you know they need! A little taste of the good stuff can change a client's life!
If you are looking for post hair removal bikini skin care to help your client's treat and eliminate redness, irritation and ingrown hairs, we sell samples specifically for our pros as a great way to boost your retail. Take advantage of it!