SO, WHY PARTNER WITH US?
As a professional, you know that the right products make for happy repeat clients that will go out of their way to refer your business! Our products will help do that for you! Let's make this a game-changer for your clients and your business.
ingredients
We've got the good stuff on deck! Our products are all formulated in house with safety, quality and effectiveness in mind. Our no gunk squeeze tubes make sure your products stay fresh and bacteria free right up to the last drop. And our products are vegan, cruelty free, paraben free, diversely formulated for all skin needs and affordable because we are on a mission to make quality products accessible to all women! Learn more about our products and ingredients here.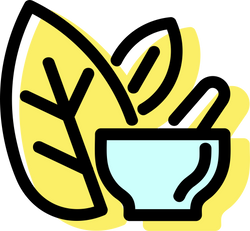 for pros, by pros
As industry professionals and service providers, our products were created because we wanted to sell something we believed in! And because we have been exactly where you are, we always create our products with the client and waxer in mind!
we make it easy to make money
We provide great margins so that you can see your profit grow on each transaction. Our Professional pricing always offers margins of 50% or more, with tons of ways to save even more! Once you get your account set up you will have access to all of this pricing, introductory specials, and Pro exclusive back bar products. Plus you will gain access to our affiliate program so you can make money without breaking a sweat!
Your retail ride or die
Hopefully it doesn't come to that. But we are here to support your success! Your Pro account includes 24/7 access to your password protected, professional only site where you can shop, download marketing material, view your account and even set up auto shipments. We make it easy for you to reach us for anything you need, whether its via email, text or web chat.
in it to win it
As a wholesale partner, you will always be featured on our online retail locator so new customers can find your business! And we have an amazing online social community where we will always shout out our brand partners. Check out our Instagram @zandilandproducts.
wholesale application form
(All Wholesale accounts will require a Resale ID number and Tax ID number be provided for verification before initial order).
want to try our products?
If you haven't gotten to try our products yet, we have full and travel sizes available on our retail website at www.zandilandbeauty.com. If you aren't ready to sign up for a professional account just yet, but have more questions feel free to chat in to our chat bot or reach out via email at orders@zandilandbeauty.com.
Not ready to retail but want to rep Zandi Land? Licensed Estheticians can apply for our affiliate program and earn commissions here.